One platform for streamlined waste management
AMCS Platform is an enterprise-grade, cloud-based software platform delivering smart, scalable, solutions to the waste management industry.
Designed to optimize all your business processes, AMCS Platform increases efficiency, driving both automation and digitization. Enabling waste and recycling companies to reduce costs and increase productivity.
This flexible platform delivers:
Industry-specific functionality
Best-in-class optimization
E-commerce ingenuity
Innovative on-vehicle technologies
Equipped with intelligent software that predicts and actions, waste companies are empowered to lead in the transition to a circular economy.
Download AMCS Platform brochure below to learn more.
Download brochure
How will AMCS Platform help my business?
Revenue Assurance
Optimize your margins and manage pricing to improve profitability. Read more
Back
Revenue Assurance
Increase your revenue with enhanced data visibility and central control, achieving higher margins by automating all manual processes.
Enjoy better cash flow and faster billing with automated accounting features such as advance and post-adjustment billing. Optimized price-indexation also ensures you know your margins for every order.
AMCS Enterprise Resource Planning software helps you monitor business performance, with effective decision support to adjust margins and manage pricing for increased profitability.
Scalable Architecture
Grow your business and adapt quickly to changing industry conditions. Read more
Back
Scalable Architecture
AMCS Enterprise Resource Planning software supports multi-company, multi-depot, multi-currency, and multi-lingual applications using a single system.
Secure data transmission keeps customer information safe with configurable access and strong security settings including data encryption, authorization, and single sign-on login.
Our licensing models create predictable and recurring revenue streams. Equipping you to manage your database effectively, using a system that will grow with your needs.
Business Digitization
Increase efficiency with digital functionality that supports end-customer self-service. Read more
Back
Business Digitization
Digital operations deliver a faster service and provide key insights into your business to increase productivity.
End-customers can access their account online, view their billing history, make service requests, select billing options, sign-up for auto pay, or pay bills on-line. Any documentation or waste transfer notes are shared centrally via the web portal or by email.
With a digital overview of activity and access to real-time data, our call center ensures all questions can be answered 24/7.
AMCS Platform Customers
It has been refreshing to work with a business that recognizes the need for transparency and has taken the time to understand our business. We have also valued the opportunity to draw on AMCS's significant experience in the recycling and waste sector both in the UK and internationally. Digitalization is key to Viridor realizing its ambition of a 'building a world where nothing goes to waste' and we look forward to continuing this journey with AMCS.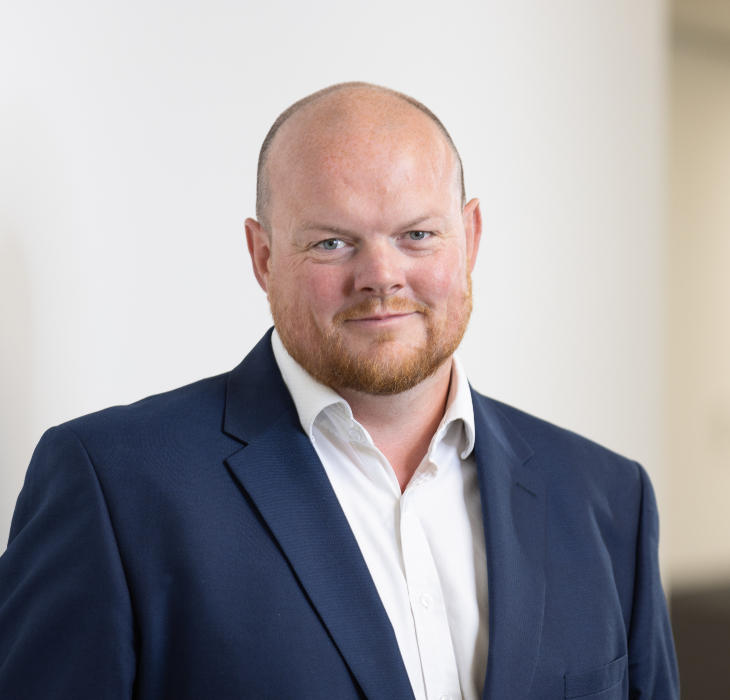 Learn more about our solutions
AMCS Quentic EHSQ & ESG Management
Increase your efficiency, compliance and security for a sustainable future—with a proven system for every industry.
Read more
AMCS Vision AI
AMCS Vision AI is our artificial intelligence driven, computer vision solution designed to digitize images of resource streams and service events to provide operators with automated and continuous insights.
Read more
AMCS Financials
The complete financial management solution for waste, resource and recycling organizations
Read more
Fleet Maintenance
Comprehensive Fleet Maintenance management of your fleet assets and all related areas. It empowers you to manage your equipment, employees, shops, and resources in real time — enabling you to unlock hidden productivity within your fleet and reach its cost-savings potential.
Read more
Wastedge
Software solutions for Waste and Recycling companies in Australia and New Zealand
Read more
AMCS Transport Management System
An integrated system designed to optimize transport operations for increased productivity.
Read more
Mobile Web for Transport & Distribution
The AMCS Mobile Web solution is a browser-based mobile application designed to operate on a tablet or a smartphone and to communicate directly with AMCS's planning and optimization systems.
Read more
Fleet Planner
From dynamic route planning to real-time execution and optimization, our software delivers digital solutions to drive automation and simplify daily dispatching
Read more
Route Planner
For day-to-day planning, master routes and what-if scenarios.
Read more
Guided Navigation
Turn-by-turn navigation AMCS' Guided Navigation is a state-of-the-art navigation system designed for use in waste collection or street cleaning.
Read more
AMCS Pay
Enable your customers to pay more quickly, easily and 24/7 with integrated digital payment services designed to increase customer choice, convenience, and security.
Read more
EDI and eBilling
The AMCS EDI component automates how you both send and receive invoices
Read more
Customer Self-Service Portal
A smooth-running customer portal built to maximize self-service, boost customer satisfaction, and cut call center costs.
Read more
Subcontractor Management
The AMCS Subcontracting Solution is designed to automate subcontractor (carrier) processes to support business growth and profitability.
Read more
Grading and Quality Evaluation
Improving the inbound grading and quality evaluation process
Read more
Demand Planning
Plan material supply to achieve optimum inventory levels
Read more
Driver Assisted Terminal
A self-service optimal weighing experience that supports unmanned scale house operations, reduces operating costs and mitigates risk.  
Read more
Contract Management
Increase competitiveness, revenue, market share and margin with Contract Management software solutions
Read more
AMCS Scale House / Weighbridge
Software solutions for scale houses; allowing landfill, transfer & recycling facility operators and management to track materials by origin, destination, weight, volume, units and more.
Read more
Intelligent Route Optimization
Digital route planning solutions for increased efficiency and lower fuel costs.
Read more
Vehicle Technology
Intelligent vehicle technologies & on-board weighing solutions designed to cut costs and improve collection efficiency.
Read more
AMCS Platform
One SaaS platform. Multiple integrated solutions. A scalable, enterprise-grade, cloud platform purpose-built for waste, recycling and complex logistics companies to operate more efficiently and drive sustainability across all business processes.
Read more
Metal Recycling Software
Flexible ERP solutions designed to boost digitalization. Helping scrap metal recyclers worldwide to increase agility and embrace new business opportunities.
Read more
Analytics
Describe, predict, and improve business performance with unparalleled insights across your entire business.
Read more
Digital Engagement Solutions
Streamline and digitize customer and partner processes to create operational efficiencies and drive margin expansion.
Read more
Mobile Workforce Solutions
Effective mobile workforce technology to digitize daily operations and increase efficiency.
Read more
Enterprise Resource Management
A complete ERP solution designed to increase profit and boost productivity in the waste and recycling industry.
Read more
Waste Management Industries we serve
Here are some examples of the Waste Management industries we work with. Click on the relevant industry below to learn more about how AMCS solutions can improve your business efficiency.
Waste Brokerage
Intelligent SaaS solutions to improve visibility, increase control and boost trading margins in the dynamic brokerage industry.
Construction & Demolition
AMCS offers a complete waste management solution for Construction & Demolition activities, waste collection services, managing transfer stations, recycling activities, landfills and support material trading.
Commercial & Industrial Waste Management
Gain visibility and control on the key metrics that drive the profitability of your routes.
Municipal Waste
Complete end-to-end integrated software solutions for municipal waste specialists. Delivering intelligent optimization and real-time visibility for tomorrow's smart cities, today.
Let us show you what AMCS Platform can do for you!
Let AMCS show you how to optimize your operations to increase profits, improve efficiency and grow your business
Request a demo
AMCS Platform Brochure
Download our brochure to discover how to operate smarter, more seamlessly, and more digitally. Resulting in an increase in profits, improved efficiency and lower costs.
Download brochure
Resources
Blog
Infographic - Challenges of the EU's Circular Economy Action Plan
Blog
Takeaways from the AMCS Inspire Webinar on the Human Factor in Safety
Blog
Health & Safety Trends 2022 - Solid Waste and Recycling Industry fatalities, Injuries, and Illnesses Trending Down
View other resources
Let us show you what AMCS Platform can do for you!
Let AMCS show you how to optimize your operations to increase profits, improve efficiency and grow your business
Request a demo