AMCS Platform for Recycling Video
Growing your recycling operations can be hard when processes are manual and disconnected. Now you can automate, connect, and digitize all your processes with AMCS Platform for Recycling.
It is a modern and integrated SaaS solution, seamlessly connecting your data and processes on one platform, reducing recycling costs and boosting your margin.
Transform, track and trade, your way to greater profitability in the new Circular Economy. Watch the video to learn more and download our brochure below.
Transforming resources to create value
The transition to the Circular Economy is providing unprecedented opportunities for Waste and Recycling industry who play a central role of in the transformation of waste resources into a quality secondary resource that is a replacement for primary resources.
Global recycling rates are also rising, with metal predicted to reach USD $434.55 billion by 2023. Paper will climb from USD $4.29 billion in 2017 to $5.42 billion in 2024. Plastics are also part of the story and are expected to rise from USD $25 billion in 2018 to $33.8 billion by 2023. In tandem, with this exponential growth, the recycling industry has to contend with a variety of challenges including:
New regulations such as Deposit Refund Schemes and Extended Producer Responsibility (EPR) are leading to more collections of segregated recyclables which will increase collection costs and complexity in the short term
Quality specifications of recyclate are on the rise and will help recyclers to secure the best and most sustainable sales prices and outlets
Cost and effort of compliance with increasing regulations around processing and export are increasing
While most recycling operators have invested heavily in state of the art mechanical and physical infrastructure to transform waste into resources, it is clear that investment in IT automation has lagged this trend. Many recycling operators are automated using outdated and unconnected IT legacy systems, which are supported by manual and/or paper processes. In order to seize the opportunity of recycling, there is a better way to automate a resource transformation factory where sequential and interdependent workflows and processes can be digitalized, automated and integrated to create maximum value and efficiency.
Automate to seize the opportunities of the circular economy
Automation and digitalization provide you with the opportunity to connect and integrate your MRF processes, providing you with visibility, control and the insight to drive new efficiencies.
A modern recycling operation can be automated to the same high levels as a modern industrial factory with minimum manual and paper processes or re-keying of data into separate systems. Instead, AMCS Platform provides you with the opportunity to automate all your processes, eliminate all paper and disconnects and make collaboration and sharing of data possible across your organization.
This is all made possible by our SAAS based enterprise grade architecture that provides a modern and intuitive user interface that can be used anytime, anywhere and on any device as well as integrated portals to share data  and collaborate with partners and mobile applications for your workforce to perform specialist tasks like material inspection or cycle counting close to the source.
Ready to see what AMCS can do for you?
Let AMCS show you how to optimize your operations for efficiency, increase your profits and grow your business
Request a customised demo
AMCS Platform for Recycling Brochure
Learn how AMCS Platform for Recycling will streamline your operational processes and increase profits.
Download brochure
Recycling Industries we serve
Paper Recycling
Purpose-built for paper recycling companies. It provides operation managers with an easy-to-use system covering the whole process.
Read more
Back
Paper Recycling
Paper recyclers are tasked with procuring fiber, processing, and producing feedstock for the paper mill as efficiently as possible. Collecting recycled material from different suppliers, dealing with numerous sites, and understanding transportation impact offers a challenge to effectively managing your supply costs. To assure that you are addressing these challenges, you need to have complete visibility of your operations.
With AMCS's platform you can consolidate a wide range of data into one central repository. Powerful reporting capabilities allow you to easily configure the data, extract critical information and make important business decisions. From managing weighbridge operations, to creating standardized or custom pricing mechanisms, carrying out demand planning, or creating supplier contracts, AMCS offers standardization and consolidation.
The AMCS Enterprise Management Solution is the most comprehensive and technologically advanced software solution to manage your entire paper recycling business.
Metal Recycling
We enable rapid business transformation, helping more than 600 recyclers worldwide adapt to new market conditions.
Read more
Back
Metal Recycling
Making Scrap Metal recycling profitable starts with understanding your margins. Changing prices, complex pricing structures, contamination of material, downtime of facilities, employee safety are challenges recycling companies are faced with. AMCS's Enterprise solution effectively addresses these challenges and more.
Our systems support your business dealing with these challenges by giving best insights and streamlining your daily operations.  The AMCS platform integrates with a large variety of weighbridge indicators in real-time, eliminating the double entry of weigh ticket data.
It supports pricing, customer self-billing and supply and demand matching. Our platform provides data and analytics, providing maximum insights on the business. Users worldwide count on its browser-based reporting, touchscreen point-of-purchase, point-of-sale, production and tagging to streamline their operations.
Back office transactions are fully integrated and exception alerts keep managers ahead of potential critical business anomalies. Users of AMCS solutions meet today's challenges with proven technologies from the industry software solutions leader.
Plastic Recycling
Smart, end-to-end software solutions to help plastic recyclers improve quality, increase efficiency, reduce costs and drive sustainability.
Read more
Back
Plastic Recycling
Digitalising your operations
The fact that plastics recycling is an emerging sector provides companies with the opportunity to adopt new generation solutions like AMCS Platform.
Managing a plastic recycling enterprise has become increasingly complex and competitive in a global economy. Each process in the value chain hinges on another – purchasing, quality monitoring, processing, inventory management, outbound logistics, invoicing so it is essential to have an integrated solution such as the AMCS Platform.
The AMCS Platform allows you to digitalise your operations by eliminating paper and manual processes across your enterprise and by providing customers and supplier alike with self-service options to engage with you.
For example, all paper forms such as job tickets, weighbridge tickets, stock taking forms, invoices, reports can be digitalised and automatically published on the Platform portals or automatically sent via email to your customers and suppliers.
It has been refreshing to work with a business that recognizes the need for transparency and has taken the time to understand our business. We have also valued the opportunity to draw on AMCS's significant experience in the recycling and waste sector both in the UK and internationally. Digitalization is key to Viridor realizing its ambition of a 'building a world where nothing goes to waste' and we look forward to continuing this journey with AMCS.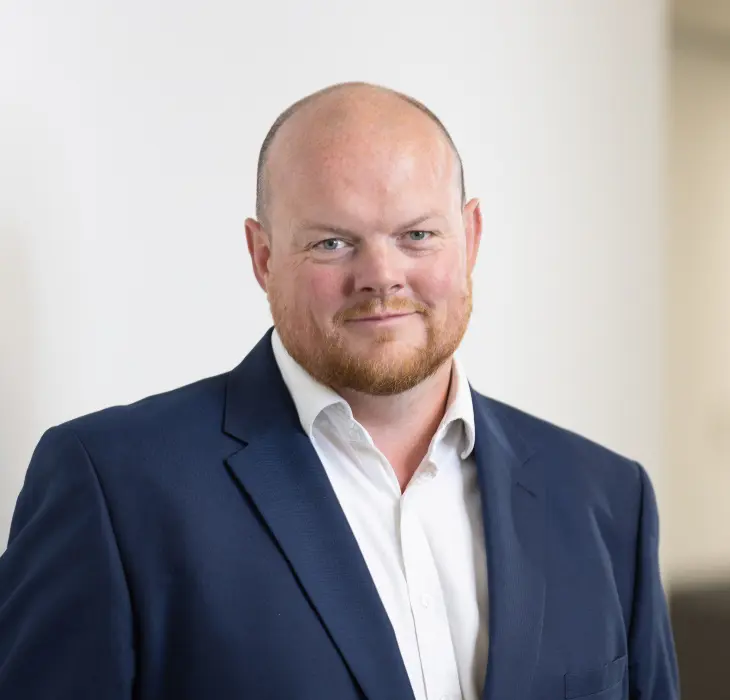 Move your Recycling Automation to the Next Level
The AMCS Platform offers an end to end solution for each recycling operation (metal, fibre, glass, food waste, wood etc.).
It provides high levels of automation at each step of the recycling process from collection to final sale and integrates all of the various workflows and processes to provide you with the visibility and control to run your operations efficiently and profitably.
AMCS Platform is designed to enhance your efficiency and margins in the following areas:
Scale Automation: Support for rapid entry of all scale tickets including Unattended operation of your scale with our Driver Assistance Terminal and our ' Paperless Scale' which captures the driver signature electronically and eliminates all paper
Pricing and Contract Management: It offers a multi-layered, configurable and automated charging engine to support MRF-specific pricing such as charges, rebates, partial load reclassifications, tonnage volumes breaks and discounts etc.
Inbound Material Inspection: Our mobile application allows yard staff to inspect all inbound loads, thereby carrying out a classification, breakdown (LEED reporting) and identify any material non-conformances which have revenue/quality impacts. This process is fully integrated with our portals for customer communication as well as the pricing engine for any financial changes.
Inventory Management:  A comprehensive system to record inbound stock, work in progress and finished goods with support for adjustments, cycle counting and end-of-period reporting.
Production Planning:  It allows you to plan your entire MRF production (e.g. baling, shredding, bagging processes) against your budgeted sales/offloading commitments so you can track your actual out
Cost Tracking: It records and tracks all costs (purchase, freight, MRF processing etc.) so you can arrive at a gross margin by material type.
Outbound Transport Operations: It provides a planning tool to manage all aspects of outbound transportation operations (national or export) including daily planning, production of relevant documentation etc.
Mobile Applications: It provides a range of mobile applications to allow your team ( drivers, yard staff, sales staff, inventory control etc.) to perform key tasks on a tablet or smartphone without any recourse to paper and with full integration into our Platform.
In addition, the AMCS Platform provides a range of specialist functionality which is specific to each MRF material such as ID scanning for metal purchases and a moisture reading for cardboard etc.
AMCS has over 30 years of experience in automating all types of recycling operations and we understand how to automate and connect all of the processes to create maximum value and efficiency for our partners.
Download our brochure below to learn more. 
AMCS Platform for Recycling Brochure
Learn how AMCS Platform for Recycling will streamline your operational processes and increase profits.
Download brochure
Related solutions
AMCS Vision – AI in Recycling and Waste Management
AMCS Vision AI is our artificial intelligence-driven, computer vision solution designed to digitize images of resource streams and service events to provide operators with automated and continuous insights.
Read more
Metal Recycling Software
Flexible ERP solutions designed to boost digitalization. Helping scrap metal recyclers worldwide to increase agility and embrace new business opportunities.
Read more
AMCS Platform
An intelligent environmental software platform delivering innovation for waste, recycling, and EHSQ & ESG.
Read more
View other solutions
Success Stories
Cascades Recovery+
---
The Cascades, a Canadian company founded in 1964, recovers and re-uses resources, especially fiber from paper products, which then become the raw materials for some 500 packaging and tissue products that are composed mainly of recycled fiber.
Read more
TFC Recycling
350
Employees
20
Recyclable materials
---
TFC Recycling is a family-owned business, based in Chesapeake, Virginia. Founded in 1971, the company has been collecting and processing recyclables for over 40 years and has grown to two main locations (Chesapeake and Chester) becoming the largest recycling company in VA, which processes about 200,000 tons of recyclable materials per year.
Read more
SUEZ, Recovery & Recycling
11000
Trucks
5
Productivity increase (of the waste collection operation)
---
The global waste collection activities of SUEZ R&R have an annual value of one billion euro. Previously, the operational waste logistics with more than 11,000 vehicles on the road was generally decentralized without the support of a route planning system. Therefore SUEZ decided to implement route optimization globally.
Read more
AES
500
Collections per route
5
Stars in reviews
---
AES is a leading provider of waste management and recycling services in Ireland. The collection routes used to be planned by the drivers, resulting in inefficient routes, missed bins, and dissatisfied customers. AES decided to buy AMCS' Route Planner. Transport optimization is performed with Route Planner, resulting in spectacular cost savings and highly improved customer service.
Read more
Omrin
450
Employees
207
Households
---
Omrin is the Frisian word for recycle. Our passion is ultimately also recycling. We have ambitions in the field of circular economy, inclusive society, innovation and connectivity. Omrin collects waste for more than 180,000 households and more than 7,000 companies.
Read more
ENVA
1498
Employees
Operates across
30
---
Enva is one of the UK's leading recycling and resource management companies with 10 sites across Scotland and the North of England. Enva is a leading provider of waste management and resource recovery solutions and operates across 30 facilities in the United Kingdom and Ireland, employing over 1500 people. The company fuses unparalleled industry experience with the latest technologies to deliver innovative recycling and resource management solutions. AMCS Enterprise Management drives significant operational efficiencies and costs savings at Enva.
Read more
The Global Waste & Recycling Benchmark Report
Get up to date with the Global Waste & Recycling Benchmark Report! Gain a deep understanding of global technology readiness in waste, recycling, transportation, EHS and digital payments and benefit from expert interpretations of global data to shape your strategies.

Don't miss out - pre-register for exclusive access to expert analyses, survey results, and industry insights upon release.
Secure your copy!
Resources
Blog
Smart Container Management: Increase efficiency and reduce risk of loss
Discover how smart container management increases efficiency and reduces the risk of loss through smart inventory management of your containers.
Press Release
Meerlanden partners with AMCS in the digital transformation of both its commercial and municipal operations.
Hoofddorp, Netherlands - October 3rd , 2023
Blog
From Container to Cash: Powering Profitability with Intelligent Container Management
Containers are the backbone of your waste and recycling operations, but how often do you overlook them? They're the unsung heroes of your business, quietly shouldering the heavy burden of transporting and storing your valuable assets.
View other resources
Ready to see what AMCS can do for you?
Let AMCS show you how to optimize your operations for efficiency, increase your profits and grow your business
Request a customised demo