Republic Services
Republic Services, Inc. is a leading provider of services in the domestic solid waste industry. The company provides non-hazardous solid waste collection services for approximately 5.5 million residential and commercial customers through 140 collection companies in 21 states. They own or operate 92 transfer stations, 59 solid waste landfills and 32 recycling facilities. Republic operates a fleet of 6,000 heavy trucks and off-road equipment at 200 separate maintenance facilities.
Customers
550000
Collection companies
140
Trucks
6000
Off-road equipment
200
Challenge
Until 2001, those shops were free to choose their own maintenance software or none at all. But that year, the company decided to implement an enterprise wide maintenance management solution that would track costs.
Read more
Back
Challenge
Solution
Ease-of-use was a key factor in the ultimate decision, as was functionality
and the ability to provide essential reports. AMCS Fleet Maintenance met Republic's criteria and more.
Read more
Back
Solution
Results
Republic found it was carrying over $2 million worth of parts, some that were totally obsolete and others that had not been used in over a year. They reduced their parts inventory by about 22 percent.
Read more
Back
Results
We feel we selected the right company and the right product. Over the years that we've been using AMCS Fleet Maintenance, we've worked closely with AMCS. They are a solid partner; they listen and respond to our needs and have
enhanced the system over time for us. This has helped us to improve our fleet
operations and achieve our bottom line business objectives.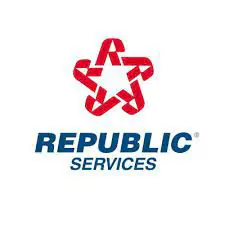 Download Republic Services Case Study
AMCS Fleet Maintenance helps trim $2 million from parts inventory for 5,500 truck fleet.
View case study
Fleet Maintenance Software
Comprehensive Fleet Maintenance management software for your fleet assets and all related areas. It empowers you to manage your equipment, employees, shops, and resources in real time — enabling you to unlock hidden productivity within your fleet and reach its cost-savings potential.
Read more
AMCS Platform
An intelligent environmental software platform delivering innovation for waste, recycling, and EHSQ & ESG.
Read more
View other solutions