IFAT Munich 2022
Thank you for stopping by AMCS' stand at IFAT (420 in hall 6). Explore and download our SMART solutions brochures below to discover how AMCS can grow your business.
Smart Collections
The AMCS Transport Management System consists of a suite of integrated solutions designed to automate, digitize and optimize all aspects of your collections and logistics.
Smart highlights include single click optimization services and automated planning tools designed to reduce operational costs and carbon emissions while deliver higher asset utilization and better service outcomes.
Download our relevant brochures below to learn more.
Quick downloads
AMCS Transport Management System Whitepaper

AMCS Waste Planner - Intelligent Optimisation

AMCS Waste Planner Lite (C&D C&I)

AMCS Waste Planner Lite (Smart City)

AMCS Vision AI Brochure

Municipal & Residential Software Whitepaper
Smart Recycling
The AMCS Platform provides a suite of integrated solutions to connect all your recycling processes from collections to MRF to boost efficiency, visibility, collaboration and margins. It offers specific business support for diverse recycling operations including metal, fibre, plastics, organics  and specialist materials.
Download our relevant brochures below to learn more.
Quick downloads
AMCS Platform Brochure

AMCS Platform - Municipal & Recycling

AMCS Platform - C&D Industry AMCS

AMCS Platform for Recycling (Commercial, Non-Metal)

AMCS Platform - Recycling

AMCS Platform - Metal Recycling Industry

AMCS Vision AI Brochure

AMCS Grading & Quality Brochure

Metal Recycling Software Whitepaper

AMCS Financials - German
Smart Engagement 
The AMCS Platform provides a suite of integrated solutions to automate your digital engagement with customers and partners. It maximizes self service and ecommerce opportunities to reduce administration costs and to deliver great customer experiences.
Smart highlights include a customer portal, a supplier portal to digitize all interactions with subcontractors and an automated message  notification engine to trigger event based messages to customers.
Download our relevant brochures below to learn more.
Quick downloads
AMCS Customer Portal

AMCS Digital Engagement

AMCS Pay

AMCS Subcontracting Automation Brochure

Subcontracting Innovation Whitepaper

Digital Enablement Whitepaper
Smart Technology 
Our AMCS Platform allows you to leverage all of benefits of our Cloud architecture based on Microsoft Azure including security, scalability, agility and continuity. AMCS Platform also offers the industry's most advanced and intuitive UX designed to boost user  productivity, foster rapid adoption, deliver secure remote access from any device and anywhere, this ensuring a faster return on your investment.
Download our relevant brochures below to learn more.
Quick downloads
AMCS Guided Navigation

AMCS Telematics Brochure

AMCS Vision AI Brochure

AMCS Analytics Brochure

AMCS Connectivity

AMCS Driver Assistant Terminal Brochure
AMCS Webinar: Unlock the advantage of AI to transform your organization
June 14th at 3 pm BST, 4 pm CET, 10 am ET. 

Guest speaker Bernard Marr, is one of the world's most highly respected experts on digital transformation and the intelligent use of data and AI in business having advised many global organizations including DHL, IBM, Amazon, NATO and Astra Zeneca. This breadth of experience allows him to provide practical examples and an understanding as to how Artificial Intelligence and Computer Vision can be applied across a variety of industries.
Ken Tierney (AMCS Product Manager) will also provide a short talk on how AMCS is applying these technologies within the framework of our AMCS Vision AI solution to provide our clients with automated insights across their operations to drive better sustainability, safety and financial outcomes. 
Register for Webinar!
The AMCS Intelligent Optimization solutions have allowed Alba to improve the operational efficiency of our collection fleet, thus reducing costs, emissions and delivering better customer service.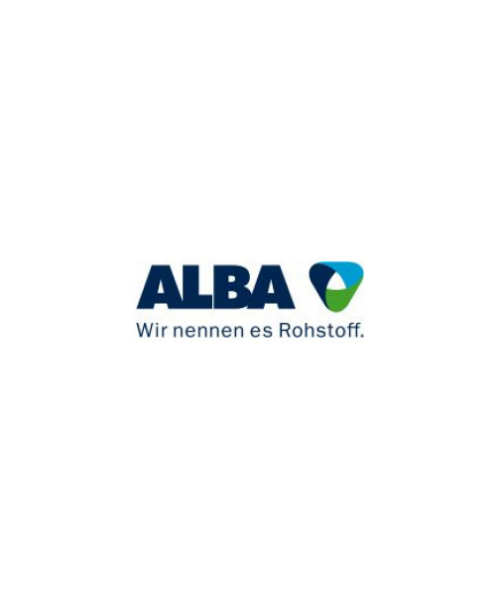 'Digitalization of the Circular Economy', Inspire event in Germany
7th of September at SASE Forum in Iserlohn, Germany. 
Join our exclusive in person event at the SASE FORUM in Iserlohn 2022  to learn how a variety of companies are leveraging the power of Digitalization to realize their Circular Economy ambitions.
The themes will cover their unique perspectives on how digitalization tools can be used to realize a successful circular economy that will deliver both environmental sustainability as well financial performance.
The event will deliver insights into both the challenges and opportunities facing companies as they navigate their journey to the circular economy including:
Insights into the adoption of digital technologies to support sustainability in Germany
How to navigate the change management and culture challenges to realize the potential of these technologies
Insights from practical case studies where a digital first approach has fostered innovation and sustainability
Places are limited so please make your reservation here before 15th of August.
Webinar on Demand: AMCS for Metal Recycling
AMCS Platform for Metal Recycling is an enterprise grade end-to-end Cloud solution designed to automate all aspects of Metal Recycling business operations from scales, compliance, pricing and contract management, transport, supplier portal, hauler portal, inventory valuation and management, production, brokerage, sales, to outbound logistics and finance.

Watch this webinar on demand to gain insights into the capabilities and business value offered by AMCS Platform for Metal and view a demonstration of the solution provided by Mitch Lortie (Senior Product Manager) and Mark Valdes-Dapena (Metal Recycling Expert).
Register now
Ready to see what AMCS can do for you?
Let AMCS show you how to optimize your operations for efficiency and grow your business
Request a demo