AMCS Platform - One SaaS platform. Multiple integrated software solutions.
A scalable, enterprise-grade, cloud platform purpose-built for waste, recycling, transport & utilities companies to operate more efficiently and drive sustainability across all business processes.
Our smart, scalable solutions support end-to-end optimization of all your business processes. Combining industry-specific functionality, e-commerce ingenuity and on-vehicle technologies for a flexible approach to boost productivity.
With an intelligent platform that predicts and actions in real-time ensuring companies are equipped with the tools they need to accelerate their business growth and achieve sustainability goals.
We are proud to announce the launch of the AMCS Platform Spring 2023 Release, our first major release of 2023.
This release delivers on our commitment to building for change and innovation in a dynamic market that is demanding more automation, insights, and agility.
It builds on the strong recycling foundations of the AMCS Platform, by offering a new Brokerage commodity trading module to allow recyclers to automate the management of all aspects of the buying and selling of material with full visibility on order status, cost, and margins. Furthermore, a new Recycling Operations Dashboard provides real-time and actionable insights across an operator's recycling operations from scale to sale.
The represents a further milestone in the transformation of the user experience and automation in key areas such as the automation of invoice production and delivery, the management of recurring discounts and fees, exception-based route confirmation processes as well as a range of self-serve features on the portal and AMCS Pay.
The release sees the launch of two new solutions: AMCS Field Services and AMCS Sample Pro.
All of new features described below are included in the 8.12 main release (on March 1st 2023) unless specified.
We were literally stuck at the same point that we've been at for 15 years and our previous solution wasn't growing with us. It was pretty much a no brainer that this is what we needed to invest in. Once our team understood the AMCS Platform eliminates some big headaches in their daily jobs, even though there's a learning curve, everyone has been excited by the fact that we're transforming our company and moving forward.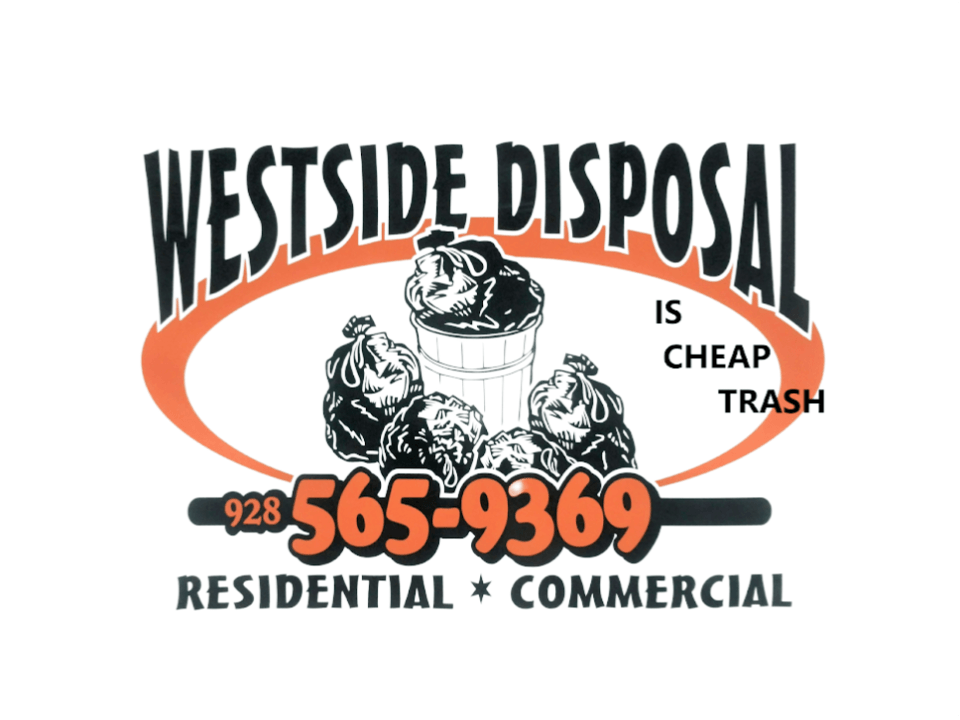 Key Themes in Spring 2023 Release:
Delivering superior Automation and Insights to boost recycling operations – New Brokerage functionality allows customers to maximize visibility and control over their trading operations, automating all the necessary administration and visibility over order status, costs, and margins. The Recycling Daily Operations Dashboard provide a 360-degree view on every aspect of inbound and outbound scale operations to identify efficiencies and any areas requiring attention.
Driving Productivity and Efficiency – New AMCS Field Services solution designed to automate the management of fixed plant assets and deliver specialist field services. This empowers customers to maximize asset utilization and availability while increasing field services team productivity, providing great insights and control of costs. There are also innovations to support enhanced automation of invoice delivery, recurring fees and discount management and the billing of exceptions recorded by Vision AI.
Continued delivery of transformed and enhanced User and Customer Experience across the AMCS Platform to ensure rapid user adoption, increased productivity, and great experiences. This release includes new self-serve capabilities on the portal for rapid payment of bills, self-registration for AutoPay and customer selection and pricing of multiple items in an order to support services such as itemized junk removal.
Key Highlights in Spring 2023 Release:
Launch of new AMCS Brokerage Trading Module
Complete linked order management for both buying and sales orders (*8.12.1)
Read more
Back
Launch of new AMCS Brokerage Trading Module
We are introducing a new commodity Brokerage solution to provide recyclers with the full automation to manage the trading, logistics and financial dimensions of this business. It delivers the control and visibility to grow a profitable and efficient brokerage trading business, while leveraging the end-to-end recycling process workflows of the Platform.
This module allows recyclers to operate a brokerage business to sell suppliers material that they may source from within their own operations and/or source from third parties without this material touching their own yard scales. This type of trading requires granular understand of costs and margins as well as high automation of the paperwork administration and logistics.
The functionality provides includes:
Brokerage Sales order management
Brokerage Buy order management
Brokerage loads confirmation
Image caption: Brokerage Loads Confirmation
New Recycling Daily Operations Dashboard
Delivering real-time and actionable insights to recyclers from scale to sale (*8.12.1)
Read more
Back
New Recycling Daily Operations Dashboard
This new dashboard provides both waste and recycling operators with a real-time view of all details of all inbound and outbound activity at the scale daily. It allows operators to identify optimization opportunities, operational bottlenecks, and security risks.
These insights are also supplemented with a comprehensive inbound/outbound scale transactions analysis tool which allows more granular analysis of scale activity for a period of one day up to thirty-one days.
The Recycling Daily Operations Dashboard displays the following metrics:
Activity by hour of day
# Vehicles in yard
Average time spent by vehicle in yard
Inbound/Outbound activity overview
# Of Jobs
Total net weight shipped and received
Top 5 materials shipped and received by weight
Top 5 suppliers and destinations
Weighing exceptions (Manual and voided weighings)
The new Scale Transactions analysis tool provides extensive filtering, search, sorting, grouping and pivot like capabilities as well the option to export the transaction data to Microsoft Excel. This will provide customers with actionable insights over a 30-day period.
Launch of AMCS Field Service Solution
A market leading solution to manage fixed plant assets and to deliver specialist field services
Read more
Back
Launch of AMCS Field Service Solution
This release includes the launch of the new AMCS Field Services solution, our comprehensive fixed asset maintenance and management system. It supports the management and maintenance of plant assets, increasing visibility into operations, and improving decision-making and reporting.
The solution is highly configurable and can be tailored to meet the needs of both utilities and waste and recycling operators who need to manage plant infrastructure and the delivery of industrial services that require specific skill qualifications, safety and environment compliance, and regulatory documentation.
It delivers the following business value:
Shift from reactive to proactive maintenance - Work on the highest priority assets using condition and risk-based scheduling
Streamline data collection - Prioritize the right work, automate key actions, and increase operator productivity.
Simplify Reporting - Improve data quality, generate insights for management, and reduce non-compliance incidents.
Document institutional knowledge - Embed your SOPs into digital workflows. Reduce the impact of employee turnover.
Eliminate repetitive work - Prevent rework due to missing information. Eliminate manual data entry for admin staff.
Break down data silos - Connect machines, sensors, and other systems for a holistic view of health of your assets
AMCS Field Services: Business Intelligence Dashboard
Break down data silos - Connect machines, sensors, and other systems for a holistic view of health of your assets
Continuous Finance Transformation
Enhanced automation of invoice delivery, new recurring fee, and discount management
Read more
Back
Continuous Finance Transformation
This release provides enhanced automation and configuration of recurring fees and discounts that will allow operators to use these agile pricing tools to acquire new customers, incentivize new behaviors (e.g., migrate customers to paperless processes) and prevent churn through a controlled use of discounts to support retention.
The new recurring fees and discounts provides operators with tools to run promotions to attract new customers and to sell more services. A term based promotional discount can be assigned to any aspect of a service charge (e.g., activity or fixed based charges) and or a customer attribute (payment method or paperless billing) and it will only apply during the promotional period or while the attribute remains fixed. The powerful automation features allow the operator to use agile pricing to attract new customers, sell more and service their customers more profitably. The same feature set can be used to control the discount parameters that are available to staff when they are engaging with customers that are at risk of churn.
Our new invoice delivery configuration tools support both SSRS and our embedded BI report format so customers can now defined multiple different invoice formats based on different parameters.
Screen to set up a New Discount for a Customer Category
Enhanced Self-Serve on the Customer Portal
Allowing customers to choose and price multiple items in an order to support services such as Itemized Junk Removal
Read more
Back
Enhanced Self-Serve on the Customer Portal
There is now support for itemized order and pricing on the AMCS Customer Portal allowing customers to specify numbers and items for orders, providing a basis for both accurate pricing and informed scheduling of the services. This feature is useful for a variety of services including junk removal services.
With the new itemized order and pricing feature, the customer could select which items (and the number thereof) that they wish to have collected and see a complete and accurate price for the order. This would make the delivery of the service easier for both the planner and the driver who would have a precise picture of the scope of the collection.
A new self-serve feature is the Guest Portal capability to allow customers to make an invoice payment without having to log into the portal and navigate to the invoice section. Instead, it is a more seamless experience, with customers entering the invoice and account number to complete.
New itemized Ordering and Pricing on AMCS Customer Portal to support Junk Removal Services
''We are delighted to launch our new Commodity Brokerage and Recycling Operations Dashboard as part of the AMCS Platform '23 release. These investments will deliver greater trading efficiencies and insights for our recycling customers. We are also launching our comprehensive AMCS Field Services solution into new markets, empowering operators to manage their fixed assets and deliver specialist field services. Our ongoing transformation of the customer experience through enhanced automation is realized with innovations in finance, logistics and customer self-service."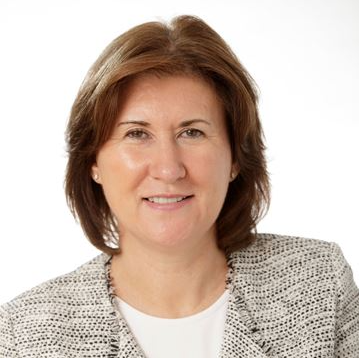 Other Key Highlights of the Spring 2023 Release include:
New AMCS Fleet Maintenance features include new financial functionality by creating Cost Summary Cards, increasing the internal and external power of our Financial Transactions card, and extending our Tax Exemption and Purchase Order workflows.
New AMCS Pay features to make it easier to enroll customers into a Mobile Bill Presentment service offering the ability to view and settle multiple invoices (in PDF format) with a single payment.
Enhanced Unattended Scale Automation with AMCS DAT with support for additional weighing types including unscheduled material sales, unscheduled transfers out and with support for a vehicle tare on an inbound gate transaction to allow a vehicle to make a single visit over the scale to calculate the new load.
Smart Dispatch enhancements include sequence optimization for optimizing container jobs on a route (e.g., drop, replace, removal, repairs etc.). In addition, there are new workflows to support outbound scheduled transfers and material sales transactions.
AMCS Platform for Recycling Animation Video
Watch our short animation video to understand how the AMCS Platform for Recycling solution can automate your recycling operations to allow you to transform your feedstocks into high quality finished goods, track key metrics (inventory, costs, margin, material quality) and trade (buy, sell and broker) materials.
Let us show you what AMCS Platform can do for you!
Let AMCS show you how to optimize your operations to increase profits, improve efficiency and grow your business
Request a demo
AMCS Platform Spring 2023 Release Highlights brochure
Discover the key feature highlights and business value drivers of the latest AMCS Platform release
Download Highlights
Spring Release 2023 Resources
Video
AMCS Platform for Recycling Video
Growing your recycling operations can be hard when processes are manual and disconnected. Now you can automate, connect, and digitize all your processes with AMCS Platform for Recycling. Watch our video to learn more.
Brochure
AMCS Platform Brochure
AMCS Platform is a unique enterprise-grade software platform that runs in the cloud and is designed based on the best practice processes of thousands of waste & recycling companies across the globe.
Brochure
Customer Portal Brochure
Empower your customers with a secure online Customer Portal
View other resources
AMCS Platform Spring 2023 Release Highlights brochure
Discover the key feature highlights and business value drivers of the latest AMCS Platform release
Download Highlights