A unique enterprise-grade cloud software platform for waste & recycling companies
AMCS Platform is designed to help waste and recycling companies increase efficiency, reduce costs, and embrace greater automation.
Our smart, scalable solutions support end-to-end optimization of all your business processes. Combining industry-specific functionality, e-commerce ingenuity and on-vehicle technologies for a flexible approach to boost productivity.
With an intelligent platform that predicts and actions in real-time, waste, resource management and recycling companies are equipped with the tools they need to accelerate business and sustainability goals.
How does AMCS Platform work?
Our cloud-based architecture enables you to build and scale a secure enterprise management system for all your businesses.
Unlike siloed solutions, AMCS offers an end-to-end integrated platform, seamlessly combining 6 core areas on a single platform.
Customer Management

Container Management

Inbound Logistics

Recycling / Processing

Outbound Logistics

Financials
Let us show you what AMCS Platform can do for you!
Let AMCS show you how to optimize your operations to increase profits, improve efficiency and grow your business
Request a demo
AMCS Platform Brochure
Download our brochure to discover how to operate smarter, more seamlessly, and more digitally. Resulting in an increase in profits, improved efficiency and lower costs.
Download brochure
The impact on your business performance
How will AMCS Platform help my business?
Increase Profits
Optimize your margins and manage pricing to improve profitability.
Read more
Back
Increase Profits
Increase your revenue with enhanced data visibility and central control, achieving higher margins by automating key manual processes.
Enjoy better cash flow and faster billing with automated accounting features such as advance and post-adjustment billing. AMCS Enterprise Management software helps you eliminate revenue leakage, with optimized price-indexation to ensure you know your margins for every order.
AMCS Enterprise Resource Planning software helps you monitor business performance, with effective decision-making support to adjust margins and manage pricing for increased profitability.
Scalable Architecture
Grow your business and adapt quickly to changing industry situations and market challenges.
Read more
Back
Scalable Architecture
Trusted by thousands of waste and recycling customers across the globe, our scalable and agile software architecture supports multi-company, multi-depot, multi-currency, and multi-lingual applications using a single system.
Secure data transmission keeps customer information safe with configurable access and strong security settings including data encryption, authorization, and single sign-on login.
Our licensing models create predictable and recurring revenue streams. Equipping you to manage your database effectively, using a system that will grow with your needs.
Business Digitalization
Increase operational and business efficiency with industry designed functionality that supports automation and end-customer self-service.
Read more
Back
Business Digitalization
Digital operations deliver a faster service and provide key insights in your business to enable better productivity.
End-customers can access their account online, view their billing history, make service requests, select billing options, sign-up for auto pay, or pay bills on-line. Any documentation or waste transfer notes are shared centrally via the web portal or by email.
With a digital overview of activity and access to real-time data, our call centre ensures all questions can be answered 24/7 around the world.
It has been refreshing to work with a business that recognizes the need for transparency and has taken the time to understand our business. We have also valued the opportunity to draw on AMCS's significant experience in the recycling and waste sector both in the UK and internationally. Digitalization is key to Viridor realizing its ambition of a 'building a world where nothing goes to waste' and we look forward to continuing this journey with AMCS.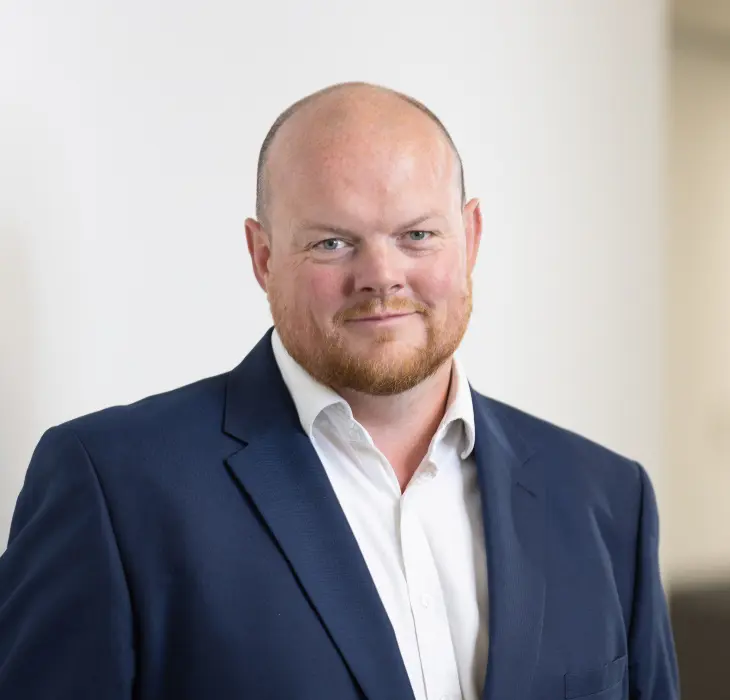 The Global Waste & Recycling Benchmark Report
Get up to date with the Global Waste & Recycling Benchmark Report! Gain a deep understanding of global technology readiness in waste, recycling, transportation, EHS and digital payments and benefit from expert interpretations of global data to shape your strategies.

Don't miss out - pre-register for exclusive access to expert analyses, survey results, and industry insights upon release.
Secure your copy!
Why Partner with AMCS?
Built by industry experts, our scalable, process driven platform ensures successful digitization. Allowing you to boost productivity, streamline daily operations, and drive sustainability – hand in hand with a partner you can trust.
Experience
AMCS is a global market leader, working with more than 4,900 customers in over 80 countries. Harness the power of our deep expertise to accelerate growth.
Insight
Our highly-skilled employees understand your business. Built on three decades of experience, our people, processes and technology can drive your business forward.
Innovation
We develop scalable, best-practice solutions that deliver customer-centric improvements. Helping you achieve lasting success in a rapidly changing world.
Request a demo
Read more on our latest Platform Releases
AMCS Platform Releases & Key Highlights
Winter Release 2023
Digital Transformation to ensure your business can thrive in an era of continuous digital change.
Read more
Back
Winter Release 2023
Four Key Themes in the Winter 2023 AMCS Release
Transforming Transport to deliver safety, savings, and sustainability
Boost the productivity and efficiency of your Finance team through superior user experience and automation
Maximize speed of service at scale and digitize material inspection in the yard
Make smarter data- driven decisions with the AMCS OData Connector
Read more here.
Summer Release 2023
Driving increased productivity, efficiency, and margins for our customers.
Read more
Back
Summer Release 2023
This Summer 2023 Release demonstrates our continued commitment to digital transformation that drives increased productivity, efficiency, and margins for our customers.
What does digital transformation mean to the AMCS Group? Enabling customer-led growth by leveraging leading technologies in the AMCS Platform and its user experience.
The goal? Simplify, streamline, and automate processes to ensure our customers enjoy the highest levels of productivity, efficiency, and business performance.
Read more about this release at the link below.
Spring Release 2023
This release delivers on our commitment to building for change and innovation in a dynamic market that is demanding more automation, insights, and agility.
Read more
Back
Spring Release 2023
Our first release of the year focuses on building for change and innovation in the Waste and Recycling industry. Transforming the user experience; delivering insights, productivity, and sustainability.
Key Themes in our Spring 2023 Release:
Delivering superior Automation and Insights to boost recycling operations
Driving Productivity and Efficiency through new solutions and transformed user experience
Continued Transformation of Customer Experience to drive user adoption and great customer experiences
Read more at the link below
AMCS Platform Customers
Let us show you what AMCS Platform can do for you!
Let AMCS show you how to optimize your operations to increase profits, improve efficiency and grow your business
Request a demo
AMCS Platform Brochure
Download our brochure to discover how to operate smarter, more seamlessly, and more digitally. Resulting in an increase in profits, improved efficiency and lower costs.
Download brochure
Customer Self-Service Portal
Growing your waste and recycling business can be hard when inundated with mundane requests. This animation showcases how the AMCS Customer Portal (an AMCS Platform solution) can help streamline your business processes and maximize customer self-service. Freeing up time for you and your team to focus on growing your business. Watch the video to learn more or download the brochure below.
AMCS Platform Cloud Security
AMCS cloud security is delivered using industry best practices and technologies. We also employ several operational systems and controls to ensure we continuously monitor for new threats or attacks, while keeping your data safe and secure. Read our Platform Security article to learn the application security features and the operational security systems used in the organization, to support product development and management.
Read Platform Security Article
Our Platform Solutions
AMCS Vision – AI in Recycling and Waste Management
AMCS Vision AI is our artificial intelligence-driven, computer vision solution designed to digitize images of resource streams and service events to provide operators with automated and continuous insights.
Read more
Fleet Telematics
AMCS Telematics is the next generation in intelligent telematics fleet management solutions. Supporting all vehicle types, including EV's, it has a user-friendly web-based application that transform data into information.
Read more
Contract Management
Increase competitiveness, revenue, market share and margin with Contract Management software solutions
Read more
View other solutions
Success Stories
Cascades Recovery+
---
The Cascades, a Canadian company founded in 1964, recovers and re-uses resources, especially fiber from paper products, which then become the raw materials for some 500 packaging and tissue products that are composed mainly of recycled fiber.
Read more
ALBA Group
7500
Employees
200
Customer collection points
---
With its two brands – ALBA and Interseroh – and a total of about 7,500 employees, ALBA Group operates within Germany, Europe, and Asia. With an annual turnover of approx. 1.8 billion euros (2016) ALBA Group is one of the leading recycling and environmental services companies as well as raw material providers worldwide
Read more
Returpack
Reduction of trucks by
2
48
Operating every day
---
Returpack is the biggest player in the Swedish deposit-refund market. They are responsible for the collection, administration and deposits for 2,700 stores around Sweden.
Read more
Industries we serve
Our Platform offers relevant solutions for various industries
Recycling
AMCS offers a complete waste management solution for recycling, material trading and (international) export of raw materials.
Read more
Material Recovery Facilities (MRFs)
Smart, end-to-end SaaS solutions support material recovery facilities (MRFs) to improve visibility, increase efficiency and drive sustainability in the circular economy.
Read more
Construction & Demolition
AMCS offers a complete waste management solution for Construction & Demolition activities, waste collection services, managing transfer stations, recycling activities, landfills and support material trading.
Read more
View other industries
Read more related resources
Blog
Smart Container Management: Increase efficiency and reduce risk of loss
Discover how smart container management increases efficiency and reduces the risk of loss through smart inventory management of your containers.
Press Release
Meerlanden partners with AMCS in the digital transformation of both its commercial and municipal operations.
Hoofddorp, Netherlands - October 3rd , 2023
Blog
7 Ways Technology Supercharges Waste Management and Recycling Businesses
How can digital technology help you overcome labor shortages, win more bids, and maintain margins? A new infographic maps out the way forward for you.
View other resources
Let us show you what AMCS Platform can do for you!
Let AMCS show you how to optimize your operations to increase profits, improve efficiency and grow your business
Request a demo